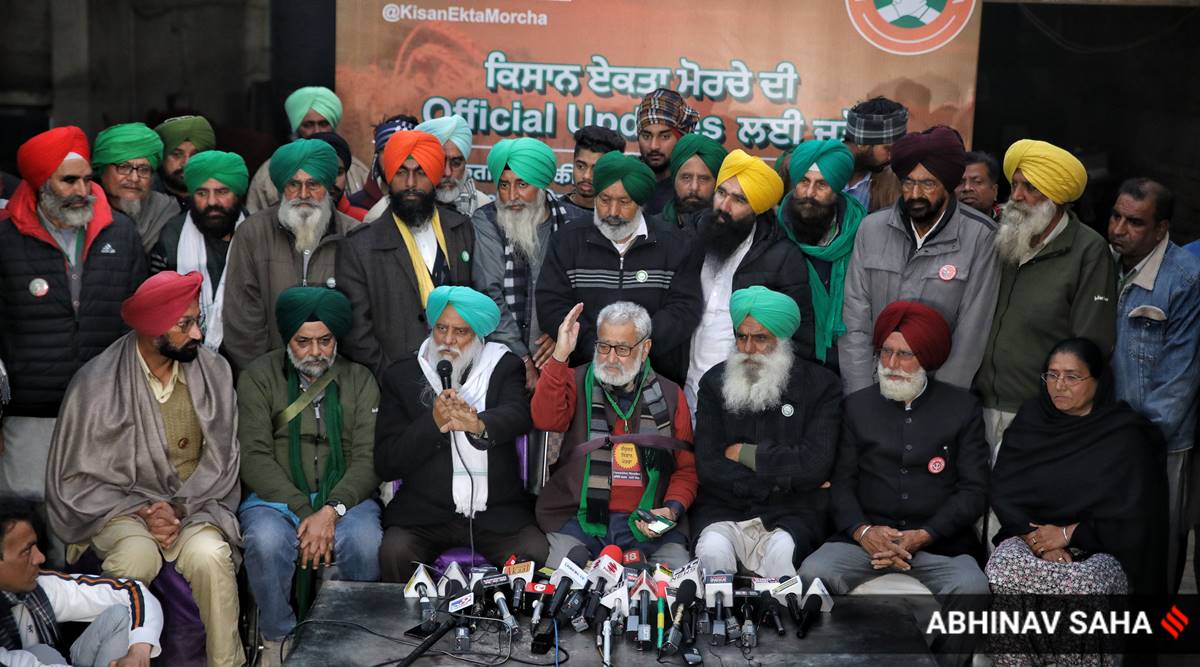 Thousands of farmers, mainly from Punjab, Haryana and Western Uttar Pradesh, have been camping at the border of Delhi for several weeks, demanding the repeal of the laws they say will lead to the weakening of the minimum support price (MSP) system.
The three contentious laws are the Farmers' Produce Trade and Commerce (Promotion and Facilitation) Act, 2020, the Essential Commodities (Amendment) Act, 2020 and the Farmers (Empowerment and Protection) Agreement on Price Assurance and Farm Services Act, 2020.
The apex court had on Tuesday stayed the implementation of the three central laws till further orders and announced the formation of a committee to hear the grievances of the farmers and the opinion of the government.
Apart from Mann, Shetkari Sanghatana (Maharashtra) president Anil Ghanwat, International Food Policy Research Institute's Pramod Kumar Joshi and agriculture economist Ashok Gulati were appointed on the panel.
After the last meeting, Tomar had said: "The discussions today were related to the three laws, but no decision could be reached. The government repeatedly requested the unions to suggest an alternative other than the repeal, and the government would consider it. But even after a long discussion, no alternative was presented. Therefore, the discussion was adjourned today."